Joe Narmi is a proud native of Southwest Iowa. Joe is dedicated to providing the highest quality of legal representation, while maintaining a close relationship with each of his clients.
Office Location
535 West Broadway, Suite 202
Council Bluffs, IA 51503
Click for Map
Areas of Practice
Wills, Trusts, Estate Planning and Probate Law

– Whether you are planning ahead, or need help with administering an estate, Joe will guide you through the estate process and meet your specific needs.
Contesting a Will

– Contesting a will can be a stressful experience. Still, it is important that you receive what you are entitled. Joe is sensitive to the issues and family dynamics that arise with disputes, while still offering strong protection of your interests.
OWI – Operating While Intoxicated

– Everyone makes mistakes, and if you do, you can depend on Joe's experience to provide professional, compassionate representation, while protecting your rights and using the options available to you to minimize the impact to your life.
Criminal Law

– Have you been arrested or charged with a crime? Joe's past experience as a prosecutor will help guide you through the legal process.
Divorce

–Dissolving a marriage is not something that is a split-second decision, but is often a decision made with deep thought, prayer, and internal contemplation.  Joe is prepared to provide you with straight and honest answers, and is committed to finding solutions that is best for you and your family.
Child Custody Modification-Whether you are the one requesting the modification, or the one defending the modification, Joe will be standing by your side every step of the way with a straightforward approach.
Worker's Compensation

– Your body, mind, and spirit are so important to you in your work career. If you have been injured in the course of your job, contact Joe. He will stand by you and make sure your rights are protected.
Real Estate–

Real Estate is often one of the most prized assets that you own. It is important that you are properly represented when you are dealing with this asset. Joe will stand by you and make sure your rights are protected, and provide attention to detail in your case.
Business Law

– Whether you are beginning a new venture or need assistance with an existing small business, Joe will provide sound legal advice and assistance.
Medical Malpractice – No one wants to believe that he or she has been harmed by a once trusted medical professional. But unfortunately, in some cases this happens, and it is up to the victims or their loved ones to fight back – if for no other reason than to prevent the same thing from happening to someone else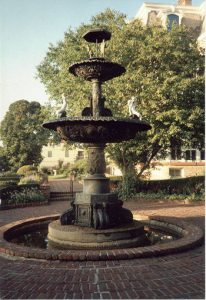 The determination of the need for legal services and the choice of a lawyer are extremely important decisions and should not be based solely upon advertisements or self-proclaimed expertise. This disclosure is required by rule of the Supreme Court of Iowa. A description or indication of limitation of practice does not mean that any agency or board has certified such lawyer as a specialist or expert in an indicated field of law practice, nor does it mean that such lawyer is necessarily any more expert or competent than any other lawyer. All potential clients are urged to make their own independent investigation and evaluation of any lawyer being considered. This notice is required by rule of the Supreme Court of Iowa.

.
.

.

.